Basic Building Structural System
Check out this FREE installation guide: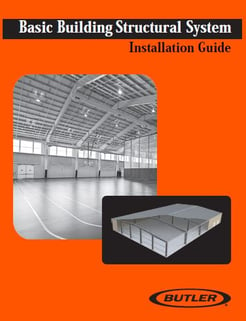 This helpful manual is a great resource on recommended procedures for construction buildings as efficiently as possible. This guide can be used along side your drawings to help better plan and organize your work. In this free download you will find thorough information on:
Safety and Regulations
Building delivery and storage
General instructions
Field bolting
Foundations and anchor rods
Primary & secondary framing
Rod bracing assembly
Crane support
Field welding
Fill out the form on the right to get your free download!
*Please note: BlueScope Buildings North America, Inc. does not guarantee and is not liable for the quality of erection nor assume any responsibility for building defects that may be attributed to improper erection techniques, or the negligence of other parties.